June 28, 2018 |
Smith Devereux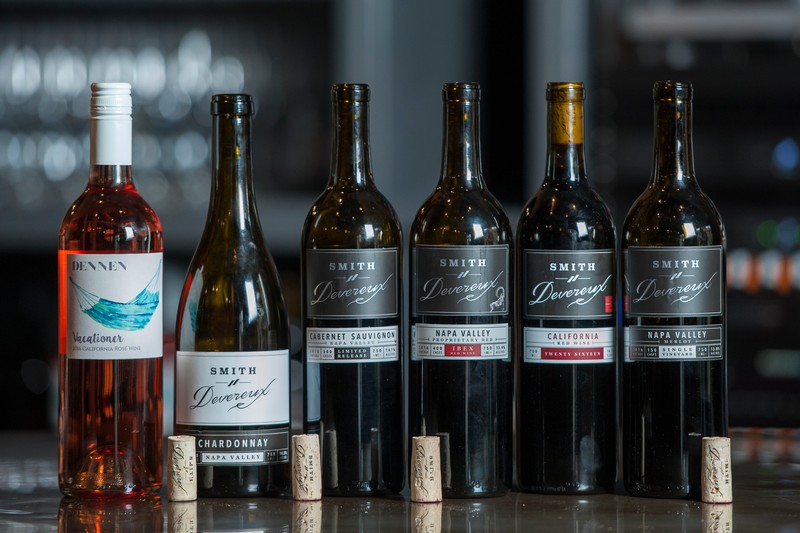 Our mission - conquer the wine world. But while we're on our way to achieving that goal, tasting you through Smith Devereux wines is one thing we absolutely nail right now.
Ever wonder where the owners, vintners, and winemakers are while you're sipping through their wines in the tasting room? Do you have questions you're itching to ask but know your host won't be able to steer you straight? Wonder no more my friends, our private vintners tasting experiences are led by founders and vintners Ian Devereux or Steve Smith, and, if you're super lucky, a combination of the two. Here are the 5 Ws of the Smith Devereux tasting experience (six if you count wine…).
Who
You and your loved ones, dates, friends, business partners, husbands, wives, partners, teammates, colleagues and even adversaries… Heck, Everyone! Big groups, small groups, private parties, milestone celebrations... Anyone you simply love sharing fantastic wine with— plus your host, Smith or Dev!
What
A spread of world-class wines from meticulously farmed, sustainable vineyards alongside some of our favorite food pairings. Our award-winning lineup ranges from a refreshingly crisp Napa Valley Chardonnay to a limited production, single-vineyard Merlot to a powerful, award-winning California red blend. On top of the wine, though, what we really enjoy sharing is our story. Every bottle tells a story, and the journey to sitting in this tasting room with you has been a wild ride.
Where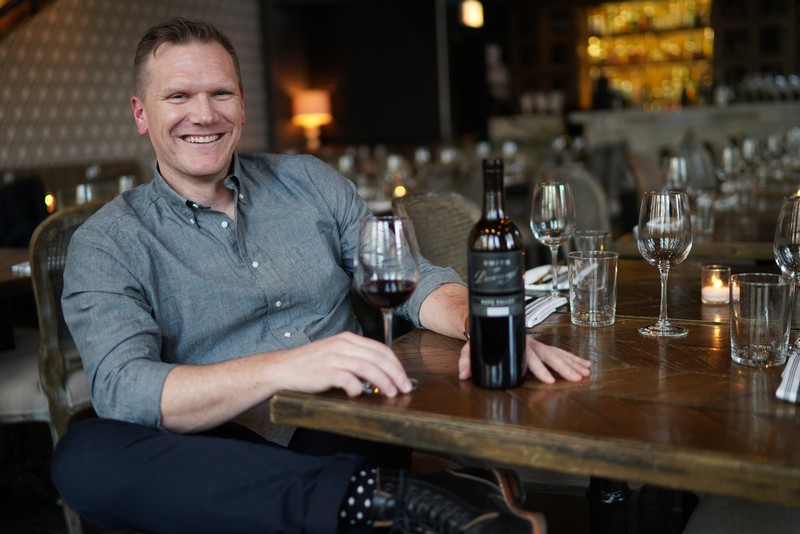 The majority of our vintner's tastings will take place at the JaM Cellars tasting room in Downtown Napa. JaM Cellars, owned by Smith Devereux partner John Anthony Truchard, is a lively, funky, intimate spot in the heart of downtown Napa with guitars on the walls and a fully functioning music recording studio. The tasting room is as down-to-earth as it is refined in style… kind of like our wines.
Beyond the tasting room, we like to provide a little creative freedom when it comes to your wine tasting. Here are some examples of where your meet-the-owner tasting can also take place:
In your home or event space: Invite Smith & Dev (or just your favorite of the two–whoever's stories you can handle) to your next gathering and indulge in an array of wines. We love a great house party!
At your favorite restaurant: Our wines are meant to be shared with your favorite people and savored with the foods you crave. So let's tap the source — grab a group and head to that special restaurant. We'll bring the wine, and we can walk you through each sip.
When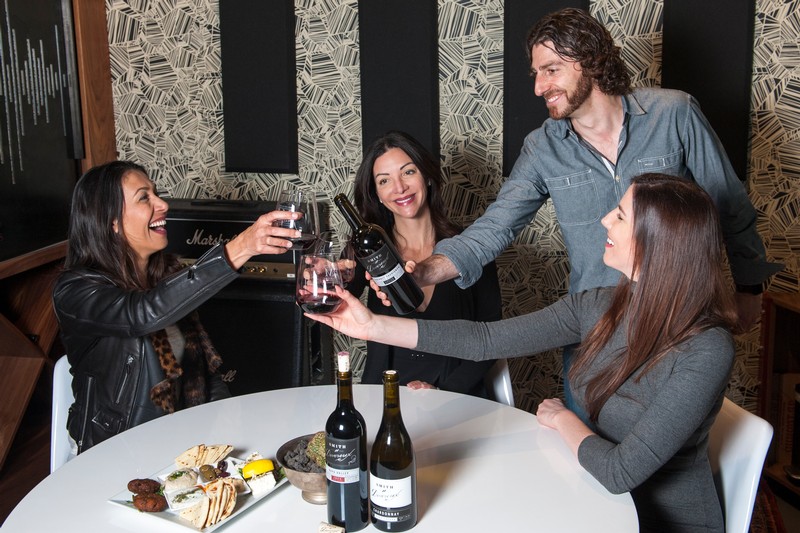 NOW! But this part is up to you, dear reader. JaM Cellars tastings have officially kicked off, so fire up an email to Smith or Dev, and we will get something on the calendar faster than you can say Chardonnay.
Why
Tasting with Smith and Dev is a choose-your-own-adventure experience. Meeting the people behind the wines means we can get as geeky about the wine as you can imagine, take you through an educational food pairing experience, answer your questions, or simply sip with you and your crew. Plus, you'll get an inside look into the why of the wine itself – sipping with Smith and Dev is tapping the source of knowledge about the wines we – and soon you – love. But don't take our word for it… See, smell, taste, experience for yourself. Our favorite thing to do is pour wines for you.