August 21, 2018 |
Ian Devereux
Not long ago, my editor at San Francisco Magazine asked me to write a story about wine country distilleries. I, of course, reluctantly accepted this daunting task and dragged my heels for about 10 seconds before jumping into my car to begin my "research". After touring quite a few distilleries in Napa and Sonoma and meeting a handful of distillers (and uber drivers), I found myself at Napa Valley Distillery.
Here, when I saw this unbelievably hip and under-the-radar secret that had been hiding in my hood only blocks from the tasting room, my journey took an unexpected turn. I was immediately charmed by proprietors Arthur and Lusine Hartunian, their business and dream (and of course their array of sultry, handcrafted, cocktails and spirits). So charmed, in fact, that I ended up investing in the distillery! And, while I haven't checked the California statutes on squatting, I believe I may actually technically be a resident of the distillery as well.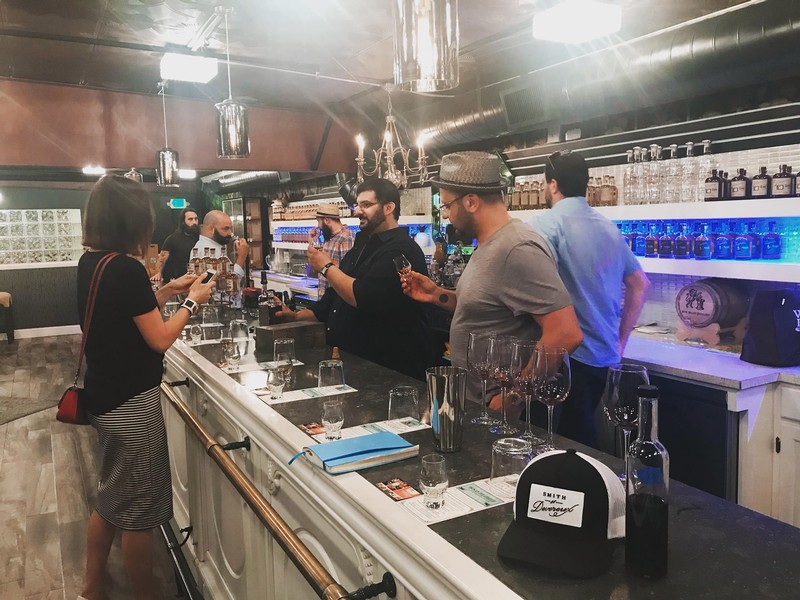 We're excited to join them for an inaugural event this fall to celebrate our friendship, partnership, and shared belief in making delicious, intoxicating, handcrafted products. This event, held September 22, is a James Bond(ish) themed evening full of Smith Devereux wines, including some new releases, amazing cocktails, and spirits from the distillery, paella, and so much more.
Oh, and my band is playing, and all of our wine club members get to be a bar club member for a day at this party! That means discounted tickets and purchases and all the other perks that come with being a member of Napa Valley Distillery. It's going to be one hell of a party - if you're a Smith Devereux member, you do not want to miss this one! Stay tuned for ticket information!
My friends, this is just the beginning… wait until you hear what else we have in store with our new friends…
-Dev