October 30, 2018 |
Smith Devereux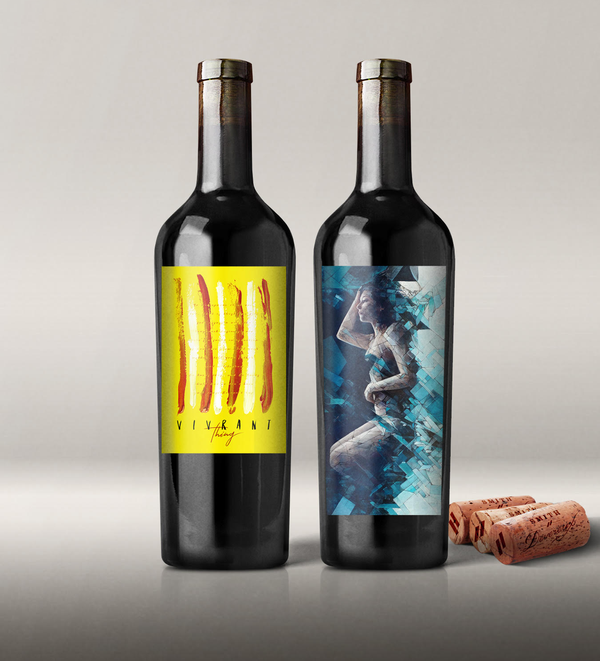 Smith vs. Devereux is a highly limited bottling of two handcrafted wines celebrating our Ibex Vineyard Merlot. What exactly does that mean? Steve and I wanted to create a project that played off our individual personalities, creating a little friendly competition. Something that we could build separately, but together, would create a story that ties into the rest of our Smith Devereux releases. We each snagged a barrel of Merlot from our IBEX vineyard at Davidson Ranch, and went to work with our winemaker Brett Adams.
To keep things true to the nature of the project and to heighten the competitive fun, all of this was done in the dark; no idea what the other was doing, and with a blind faith that the bottles would look damn good side by side in a Smith Devereux branded wood box. Only 25 cases exist of Smith vs Devereux, this is not a wine to sleep on.
Welcome to the debut release of Smith vs. Devereux: Project One. May the best Devereux win! Wait… is it really even a contest? Ah, hell with it… I stand by my statement. - Dev

SMITH
Vivrant Thing:
Let's start here: I love A Tribe Called Quest. Vivrant Thing as a name references one of my favorite song titles ever, a solo track from Q-Tip. The made-up word Vivrant* has always spoken to me and is the perfect word to describe our Ibex Merlot. Working with my favorite designer, Steve Paterson, we decided to have my 8-year-old nephew paint the label in reference to the classic Tribe record The Low End Theory. Behind Milo's painting is a collection of my favorite verses from Phife Dawg (RIP) with a twist if you can find it.
* A word coined by the MC Q-Tip that is a cross between vibrant (Pulsing or throbbing with energy or activity) and vivacious (Full of animation and spirit; lively). Thanks, Urban Dictionary.
Behind the Blend:
The blend in Vivrant Thing is inspired by Q-Tip's production style. Always a true respect for the classics with a fresh perspective and a heavy dose of fun. Collaboration was the standard in the late 80s, early 90s hip-hop, so I reached out to my good friend Grant Long, to source some of his mountain Cabernet as the featured guest artist in this blend. Along with our full-bodied St. Helena Merlot and a splash of Petite Verdot, I think we've made a wine that honors its name and will do so for years to come.
DEVEREUX
The Music Room:­
This label is a painting by my friend, Aiden Kringen. The original is hanging in my favorite room (the music room) because I love the geometry, depth, beauty, mystery, and color. It inspires me to find beauty and balance in all things. I hope that this bottle will do the same for you.
Behind the blend:
Working with Brett Adams and the grapes from a nearby, but secret, Napa Valley, Coombsville AVA source, I chose a blend that would be powerful and rich, silky…yet… a touch unrefined. Tame and easy to drink, but still wild and rambunctious — a wine worthy of the time and patience it may need to mature to its full potential. Drink this wine now because it has structure, grace, and complexity. Save it because it will mellow into divine layers of sultry deliciousness.
Music has always played a major role in both our lives, so it's no surprise we both ended up with a music-related label. The Smith vs. Devereux project is coming this winter and will be available as a two-pack in a custom Smith Devereux wooden box. We can't wait to share it with you.