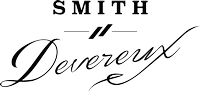 Eric Jensen was unconditionally kind, with a bright smile and infectious laugh. When he hugged you, it felt like it would last a lifetime. Eric leſt a legacy of joy and compassion to all he met throughout his life. When you enjoy this glass of wine, remember Eric's smile and laugh and let it warm your heart.
All profits will be donated to JDRF to support
the fight against Type 1 Diabetes, in Eric's name.
**PRE-ORDER NOW. WINES WILL SHIP IN SEPTEMBER!**