2021 Holiday Gift Sets
We put together five sweet holiday gift sets at discounted holiday prices in hopes that they make giving (and sipping) affordable, fun, and easy. Special gifts for really special people. And yes, we think it's totally cool if that "special" person happens to be you. Heck, this year... you deserve it.
*12 & 6 bottle clubs get an additional 20% off. And $1 shipping if there are 6 or more bottles in the order*
Questions and custom gift sets contact ian@smithdevereux.com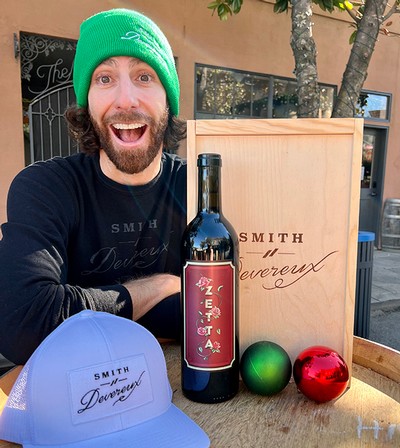 SHIPPING GUIDE
*Shipping companies are not offering guarantees and are noting delays in almost every state*
But here are some guidelines that should get your wine to you in time.

California and Nevada
Ground SHOULD take 1-3 days but use 2-day if you're in a crunch.

All other states
Ship 2 Day!